PRINCIPIA


PRINCIPIA DESIGN, founded by architect Ińigo Amézola in 1993, is an Architecture and Design consultancy, with a clear calling for the study and evolution of Financial and Retail branch networks.

With practical and theoretical skills:

Responsible for more than 25 projects in the banking sector and 50 more in other sectors.

Authors of the reference book: "Financial networks: The design of the branch".

Flexible.

Ready for different scopes of works according to scales, contents and segmentations.

Global.

Familiarized with various countries in four continents (Europe, North and South America and Asia), diverse cultures and different banking models.

No two clients are the same, and no two projects are the same either. The correct use of design and image should allow us to appreciate this individuality in greater depth, with a conviction that only the companies that exhibit their values with their own personality will achieve the differentiation necessary for strong branding.

That is why it is so important to know how to listen in order to achieve good results…to know how to listen and to be on the ball.

At PRINCIPIA DESIGN we know what is at stake - for our clients and for us.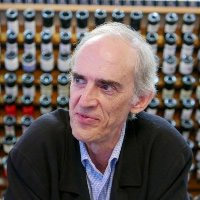 Masters degree in Architecture at Barcelona Polytechnic University (ETSAB).

From 1982 to 1993, worked for:

-W.R. Grace
-Master de Ingeniería y Arquitectura
-Ricardo Bofill Taller de Arquitectura

In 1993, he established his own firm, Principia Design, with a strong international vocation, focused on the financial, retail and telecommunications sectors.

Has worked in more that 20 countries over four continents.

Has published several books on professional matters, among them:

"The image of the financial branch".